Dimensional Measurement, Inc  (DMI) provides dimensional metrology services using a range of Contact Coordinate Measuring Machines. The in-house CMMs are predominantly high accuracy Wenzel CMMs running OpenDMIS software. Our expert CMM inspection staff can also provide CMM programming and on-site support services.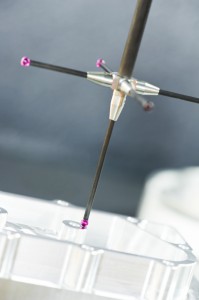 With DMI operating with the ANSI & ISO Dimensional Measurement Interface Standard (DMIS) this enables the portability of  inspection programs developed by DMI to other DMIS software's.  The state of the art software used, OpenDMIS, allows DMI's CMM programming to be provided quickly and efficiently.  OpenDMIS translations into and out of the DMIS 5.0 standard are completed seamlessly.
Contact and Non Contact Inspection
Direct Inspection and CAD Comparison
First Article and Volume Inspection
Detailed Inspection Reports
DMI can create and prove out your CMM inspections programs on-line or off-line as required, for off-line programming just supply us with the CAD file and drawing with your inspection requirements and we will do the rest. Our OpenDMIS Software can produce
"Pure Native DMIS Code", so you can be sure they are future proof and transportable to other CMM Software's fully supporting DMIS. For on-line program generation please supply us with the part and the CAD file if available,;we will prove it out on our own machines first before delivering and passing off the program on your own CMM.