Dimensional Measurement, Inc. (DMI) is staffed with a team of engineers who are well respected with long-standing in the dimensional inspection and reverse engineering industry, ensuring that our customers receive only the best quality dimensional metrology services available.
Mohamed (Mo) is Dimensional Measurement, Inc (DMI) President and founder. Mo is well respected by the Michigan manufacturing community and after 2 decades of managing operations at other contract inspection companies including 15 years at GKS Inspection Services he set up DMI.
With a Masters of Science in Quality from Eastern Michigan University and certified by the American Society of Quality (ASQ) as a Quality Engineer (CQE) and Auditor (CQA).  Mo volunteers his expertise as a member of the Macomb Community College Quality Systems Technology Advisory Board. He has over 25 years of experience in precision machining, automotive and US Defense Industries including a focus on armoredvehicles.
Mo is also an editor for the International Journal of Renewable Energy Technology.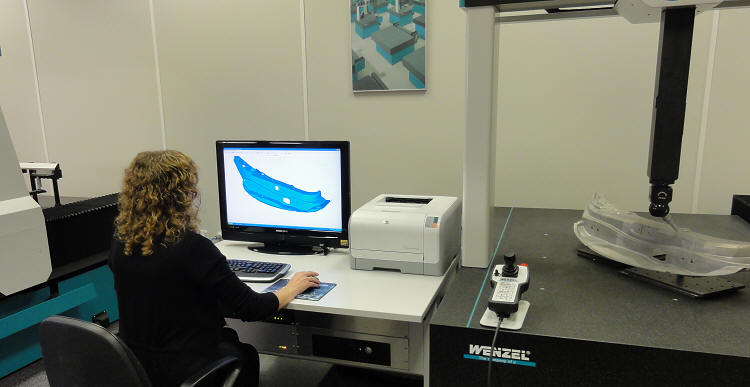 Cindy serves as Operations Manager at DMI and holds a degree in Management with an accountancy focus. Her experience includes over 15 years of Administrative Management as well as governmental accounting, purchasing and marketing.
Our Lead Metrologists and Fields of Expertise
Mark is Quality Manager at DMI, is certified in electronics technology, and for the past 27 years has worked in nuclear engineering and precision machining fields.
Dennis is an ASQ Certified Technician (CQT) who has worked as a Metrologist/CMM Programmer for 11 years within the Automotive Industry.